ERP modules
EPESI ERP modules are an easy way of extending the CRM with additional functionality. Think of modules as building blocks - you can stack them - one on top of another - to create different shapes. The same way with EPESI and included modules you can create web application with different functionality. It is a way to customize EPESI for different purposes. For example, we have modules or complex systems for construction companies, employment agencies, software developers, eCommerce, lawyers and many more.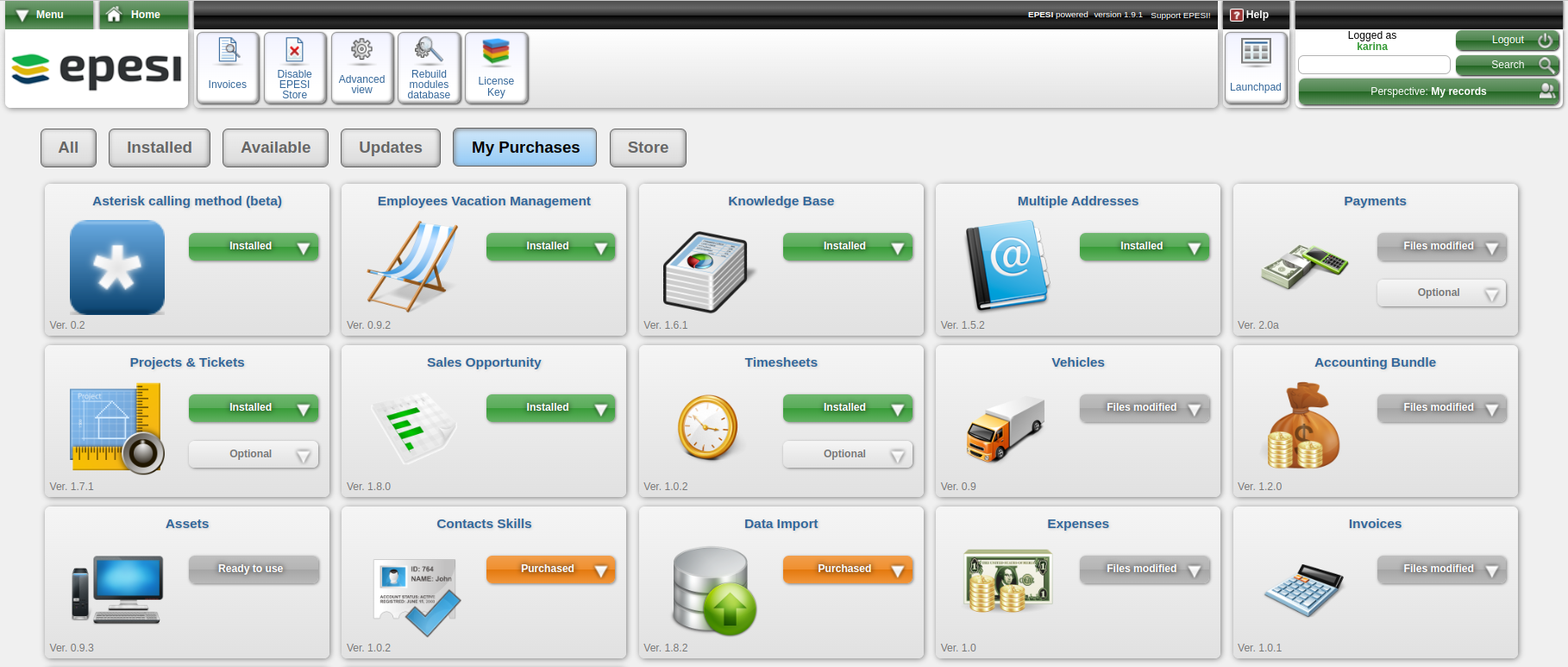 Screenshot of Epesi Store
Epesi Store
You can obtain many modules from our EPESI Store, which you can access directly from your EPESI installation. With our offer we try to reflect the various needs of different kinds of businesses. All our solutions are based on real companies and their workflow, which guarantees that our modules are well suited for business practice. You are of course not limited to our modules - EPESI makes it easy to create and include new extensions even without coding thanks to "low code" and "no code" Epesi RAD framework.
Free ERP Premium Modules
Projects & Tickets
Sales Opportunities
Data Sync Engine
Asterisk Phone Module
Multiple Addresses
Paid ERP Premium Modules
Data Import
Expenses
Invoices
Payment Proccessing
Timesheets
Assets
Vehicles
Employees Vacation
Freeconet Dialer
Custom Print Templates
Contact Skills
Knowledge Base
White Label
Interested in other proprietary Premium Modules?